お知らせ
The 1st Global Homecoming Day
For the past eight years the Ehime University Alumni Association (EUAA) has held a Homecoming Day event. This year, on Nov. 11, they held the first Global Homecoming Day. We were very happy to welcome back alumni from Argentina, Bangladesh, Brazil, China, Indonesia, Malaysia, Myanmar, Nepal, The Philippines, Sudan and Vietnam. Many more, who were not able to come, sent messages that were posted for all participants to see.
On Nov. 10, the EUAA organized a tour of local industries for the returnees and current international students. They visited the Miura Company which manufactures boilers, the Hakata salt factory, an Imabari towel visitors center and also visited a site with a panoramic view of the Seto Inland Sea.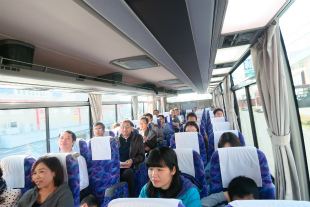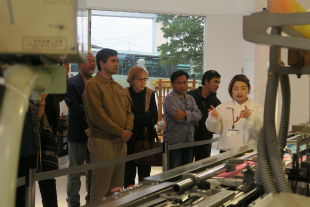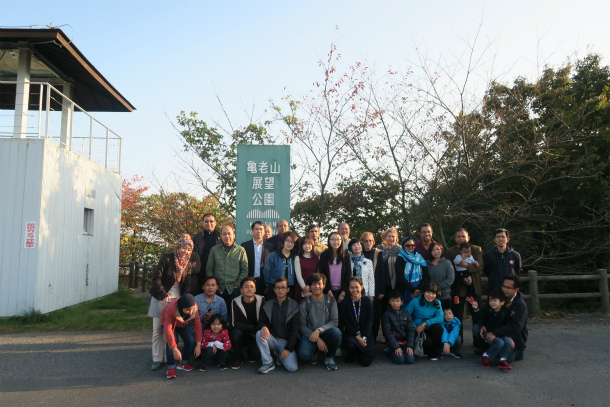 On the morning of the 11th an International Poster Session was held where alumni introduced their current research projects and messages from other alumni telling what they are doing now were also posted. There were over 30 posters and messages from all over the world.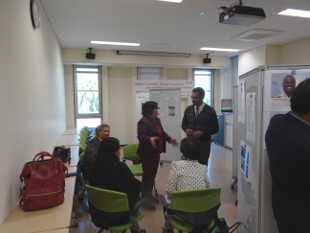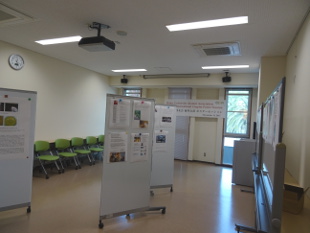 The alumni gathered for lunch to hold a meeting led by Ruth Vergin to discuss ways to increase communication with other alumni. While some official international alumni chapters have been formed (Bangladesh, China, Indonesia, Malaysia, Nepal and Vietnam), it is difficult to start a chapter if there are not many people so it was decided to create an 'International Chapter' in which all international student alumni are members. It was proposed that a mailing list be made and so that members can be notified of updates to the EUAA website. Andre Freire Cruz has set up an Ehime University Alumni Association group on Facebook, so please join if you want.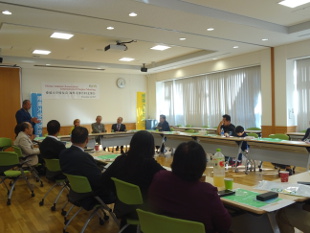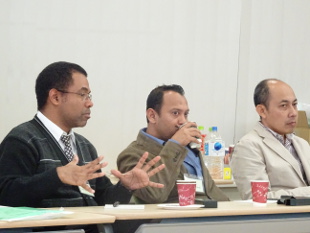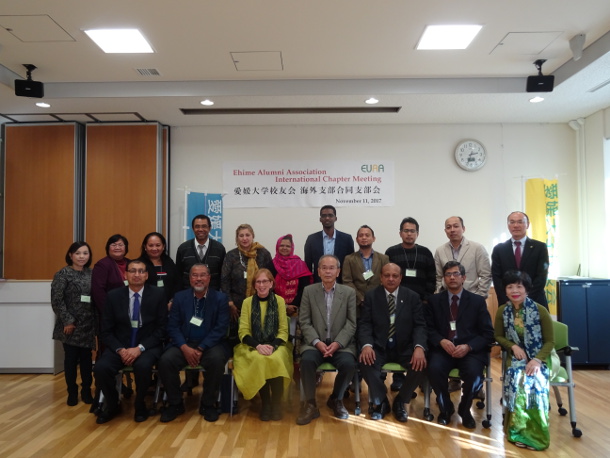 The main event of the day was the Homecoming Day Ceremony. The university president, Dr. Ohashi, gave the welcoming address outlining the current objectives of the university. He was followed by Dr. Yasukawa, the vice president in charge of international relations, who introduced Ehime University's international activities. The president of the EUAA, Mr. Takahashi (president of the Miura Company) gave a speech emphasizing the importance of internationalization in industry. Three alumni, Dr. Nur Ahamed Khondaker (Bangladesh), Dr. Iswadi Jauhari (Malaysia) and Dr. Le Thi Hai Le (Vietnam), gave speeches relating their experiences in Japan.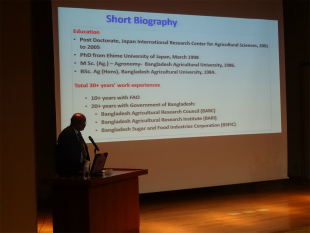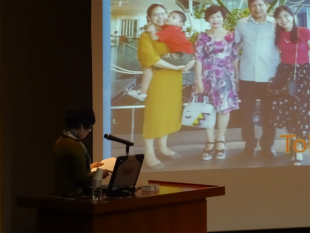 <
Dr. Nur Ahamed Khondaker
>       <
Dr. Le Thi Hai Le
>
The program ended with a performance of Javanese dance led by an alumni currently working at Ehime University, Dr. Erni Johan.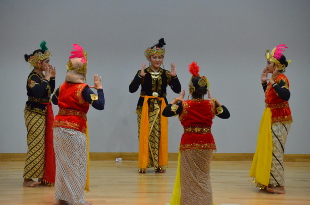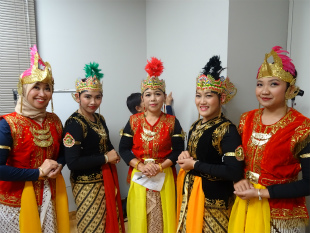 Everyone joined the reception which followed. Two international alumni, Yousif Elsamani (Sudan) and Ryu Shin (China) who are employed in Japan, gave short speeches.
While many international alumni meet each other in their own country, this was a great chance to meet and connect with people from other countries. The participants were very happy to see each other again. We are already planning to have the 2
nd
Global Homecoming in three years so start preparing now!